Please scroll down for all your program materials.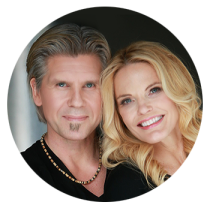 Welcome! Last Sunday's Wake-Up Call topic was, "How To Flow When Things Aren't Flowing". The folks who attended live loved it!
It's a conversation about about flowing on the river of life and how to keep flowing when all observable evidence seems to indicate that life is not flowing anymore. You can listen below!
🌺 Here's what you'll discover on the call:
• How our preconceived ideas of what flow looks like, reflect the way you want things to flow – not the way it's actually flowing
• How to develop responses that help you stay fluid when things suddenly change (from the way you think they should flow)
• Using Mental Kung Fu and the Art of Responding rather than Reacting
• Remembering that you're ALWAYS creating your next outcome
• The importance of ESTABLISHING yourself in connection and flow as part of your daily practice
This recording (and the vault of previous sessions) are also available inside the Satori Method Academy under the tab "Wake-Up Calls".
P.S. And remember to check out the new Wake Up Workout and Wake Up and Flow trainings too!
*Let us know if you need any help logging-in! satori@satorimethod.com
CLICK BELOW TO ACCESS ALL OF YOUR MATERIALS IN THE MEMBER'S AREA
Please use the Login information sent to you in the Congrats You Are Registered email.